Below are reviews Realtors and Homeowners about Lanier Appraisal Service and Mary Thompson as an Appraiser. We Specialize in Lake property but conduct appraisals on ALL Single Family Residential Homes and Vacant Lots. Voted Best Appraiser in Hall County for 2018 by local voters.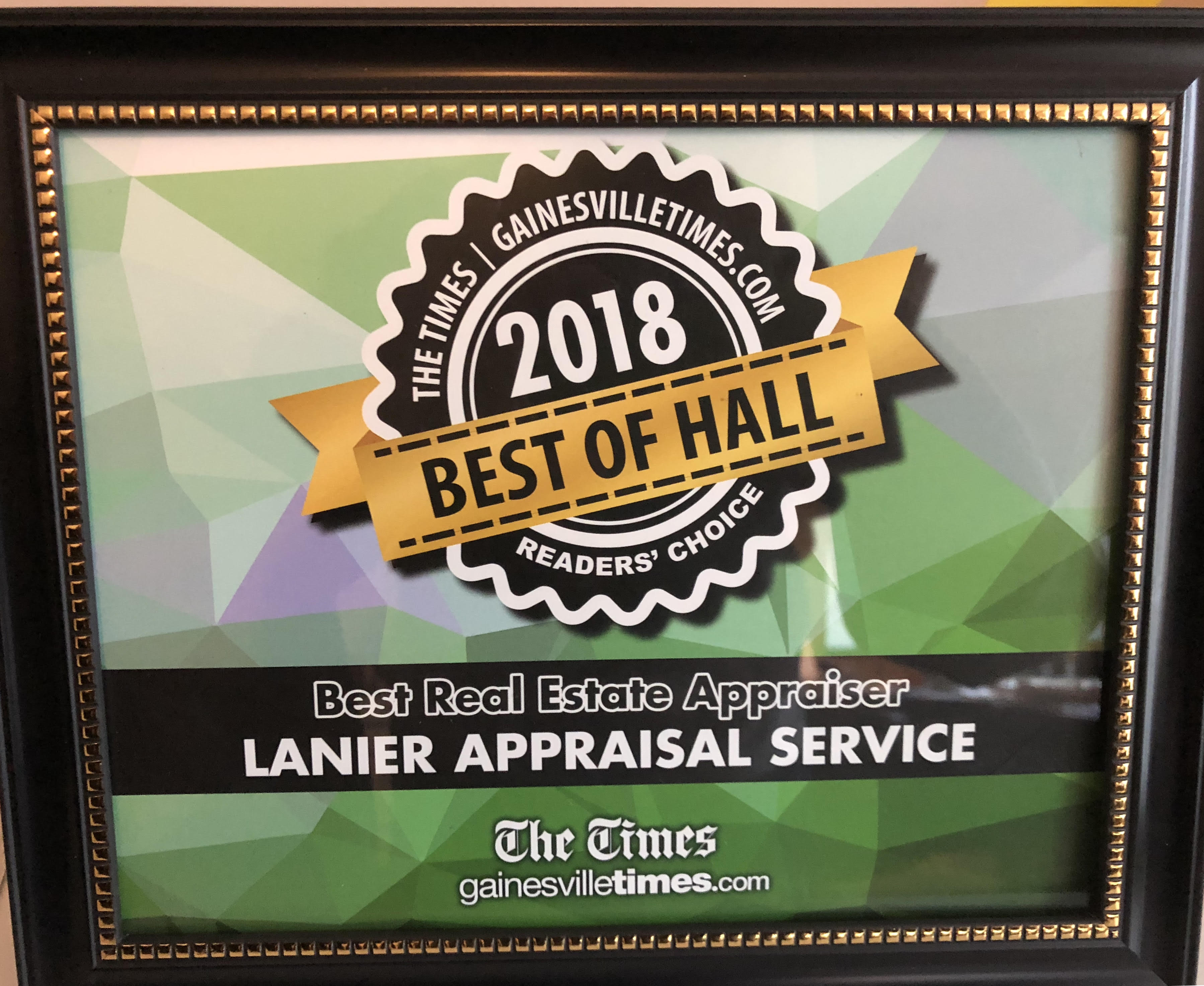 Link to all Google Reviews
Hey, let me tell you all; Mary Thompson is one of the most professional and nicest people that I have had the pleasure of doing business with in some time. Mary was always prompt to respond; did everything, and I mean everything she promised to do. Also, her work is very impressive to say the least. I can say without a doubt, she is the go to person for property appraisals on Lake Lanier. Mary has helped us greatly with her deep experience and expertise. Thanks!!!
David Bryant-Homeowner


We use Mary to help us when we wanted to sell our home on Lake Lanier. We paid for a personal appraisal before listing the home to know the market and the right asking price. We found Mary to be very knowledgeable of the lake. Her appraisal helped us to maximize our Sale Price. We would recommend using Mary.